Normal price
selling price
€11,99
€15,99
basic price
pro
Sale
Sold out
● Sofort versandfertig,
Lieferzeit ca. 2 - 3 Werktage
✔️ Schnelle Versand & Umtausch
🇩🇪 Verifziertes Unternehmen
📦 Kostenloser Versand für alle Bestellungen über 50 €
AUF AMAZON KAUFEN
Characteristics:

♨️ 100% NATURAL - Our shisha charcoal consists of 100% natural coconut shells and is therefore free of artificial additives and impurities - particularly low-smoke and odorless!
♨️ 100% NATURAL - Our shisha charcoal consists of 100% natural coconut shells and is therefore free of artificial additives and impurities - particularly low-smoke and odorless!
♨️ BEST TASTE - With the coconut shisha coals in first-class top quality, you always ensure an unadulterated aroma and pure tobacco enjoyment - free of ash and unwanted coal taste.
♨️ EXTRA LONG BURNING TIME - Thanks to the particularly high organic density of the natural coconut charcoal, long hookah sessions of up to 90 minutes without interruptions are possible without any problems.
♨️ ADVANTAGE PACK - At M. ROSENFELD you get 1.25kg carbon cubes in the optimal size (26x26mm) - ideal for all heads & packed separately in two bags for maximum protection against moisture!
♨️ READY TO USE IMMEDIATELY - With our electric shisha charcoal lighters 'Fire Tower' or 'Black Heat', the shisha charcoal is fully heated and ready for use in just 5 - 8 minutes

 
Show full details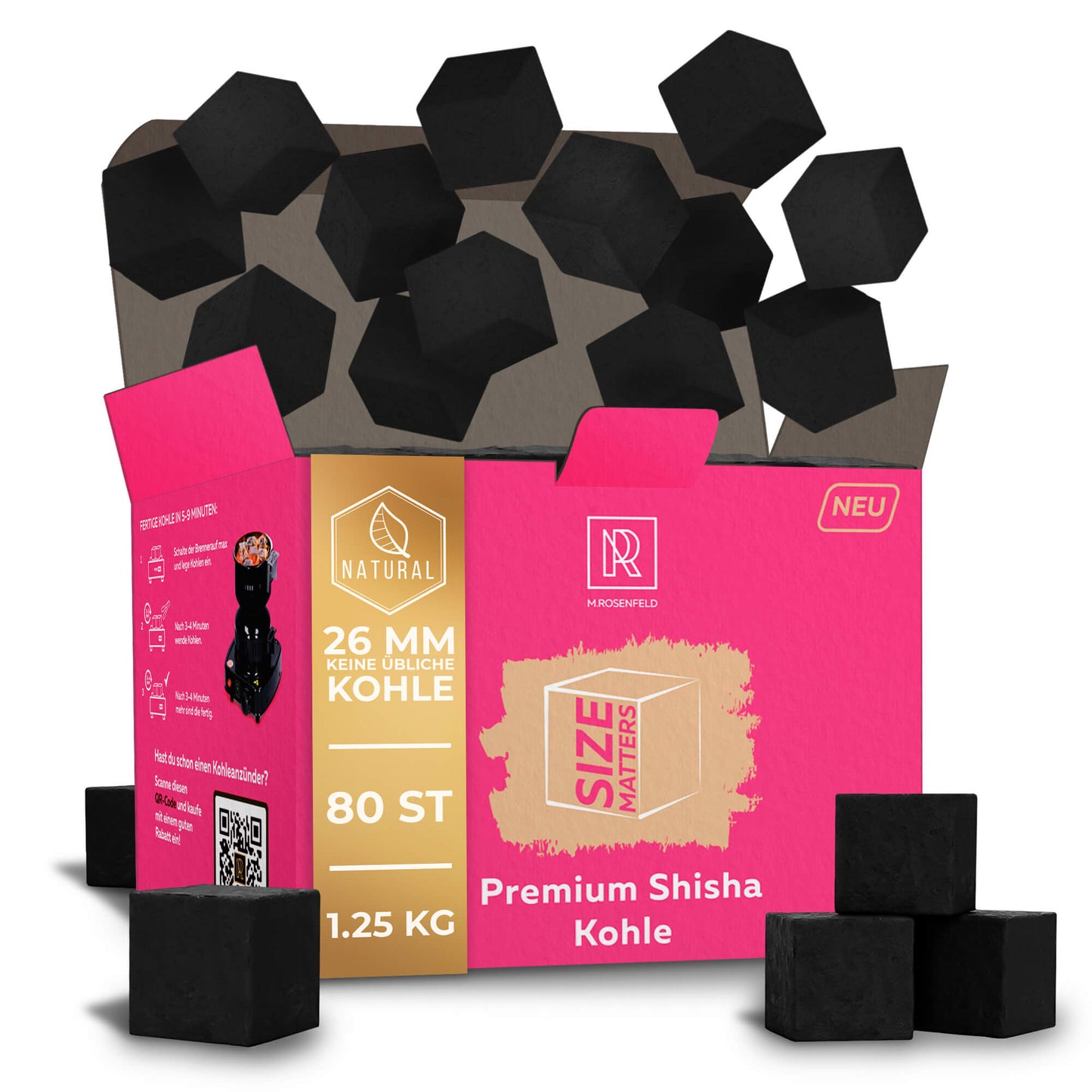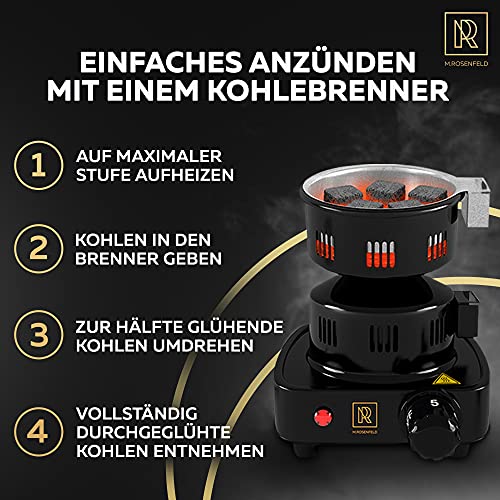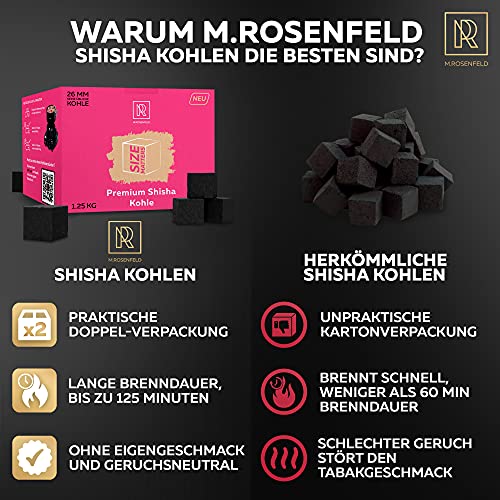 Die Qualität von steal one viel besser
Mangel: dünnen stahl , kein zip Tabak, Rauchflow schlecht . Also bereue Ich leider .
Great value and better taste
Fast shipping and better quality than I expected! I used a coil burner to heat them up (about 5-10 min). Our hookah session lasted about 2.25 hours and there was zero taste from the coals. All we could taste was the flavor of our Tabaco. When compared to other brands, these take the trophy home. Absolutely recommended!
Secure payment

Shipping faster

30 days right of withdrawal

24 hour support
If you decide to make a selection, the page will be completely updated.
Will open in a new window.