Normal price
selling price
€11,99
€24,99
basic price
pro
Sale
Sold out
● Sofort versandfertig,
Lieferzeit ca. 2 - 3 Werktage
✔️ Schnelle Versand & Umtausch
🇩🇪 Verifziertes Unternehmen
📦 Kostenloser Versand für alle Bestellungen über 50 €
AUF AMAZON KAUFEN
Shisha carbon mouthpiece - 40cm - With stainless steel lip piece + FREE silicone hygienic mouthpiece

 

Characteristics:


✅ 𝗦𝗨𝗣𝗘𝗥 𝗟𝗘𝗜𝗖𝗛𝗧: thanks to the carbon body, the mouthpiece is very light, handy and fits comfortably in the hand. You will hardly feel it when smoking. Perfect for maximum relaxation.
✅ 𝗠𝗘𝗚𝗔 𝗥𝗢𝗕𝗨𝗦𝗧: thanks to the unusual combination of carbon fiber and stainless steel, this solid shisah carbon mouthpiece impresses with its strength at LVL80. Unbreakable. indoors and outdoors.
✅ 𝗞𝗢𝗠𝗣𝗟𝗘𝗧𝗧 𝗦𝗘𝗧 𝗠𝗜𝗧 𝗭𝗨𝗕𝗘𝗛Ö𝗥: incl. matching silicone hygiene mouthpiece with collar, Shisah hose adapter with cut and our e-book with the best tips for the next tasty head.
✅ 𝗗𝗘𝗦𝗜𝗚𝗡 𝗠𝗜𝗧 𝗪𝗢𝗪 𝗘𝗙𝗙𝗘𝗞𝗧: awesome combination of black carbon fibers and royal blue fibers. Very nice shisha mouthpiece gold for every shisha. The eye smokes with :)
✅ 𝗛𝗢𝗖𝗛𝗪𝗘𝗥𝗧𝗜𝗚𝗘 𝗩𝗘𝗥𝗔𝗥𝗕𝗘𝗜𝗧𝗨𝗡𝗚: we only use the best materials for shisha mouthpieces & pay attention to clean workmanship down to the last detail. Only the best for you and no 0815.

 
Show full details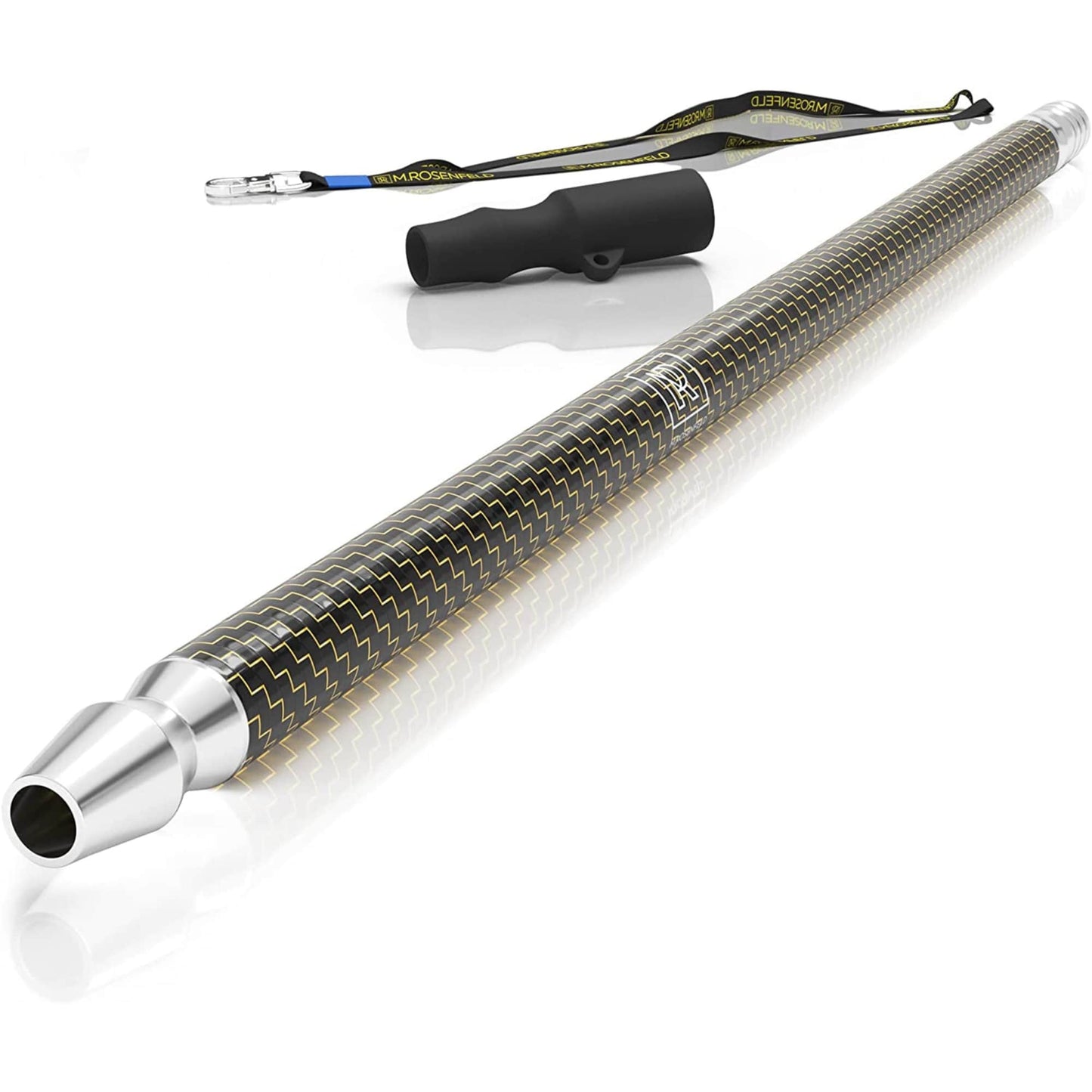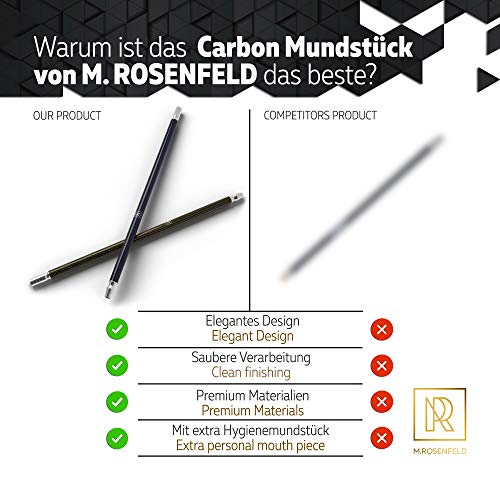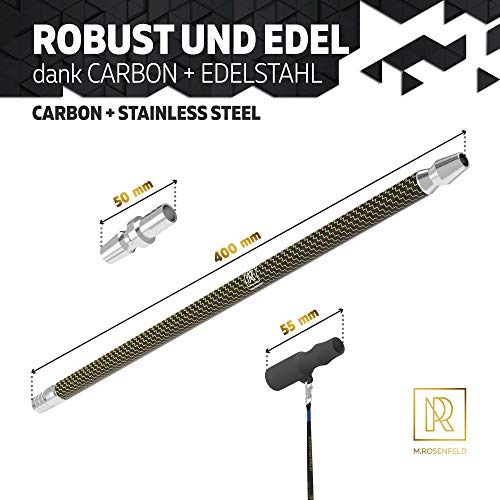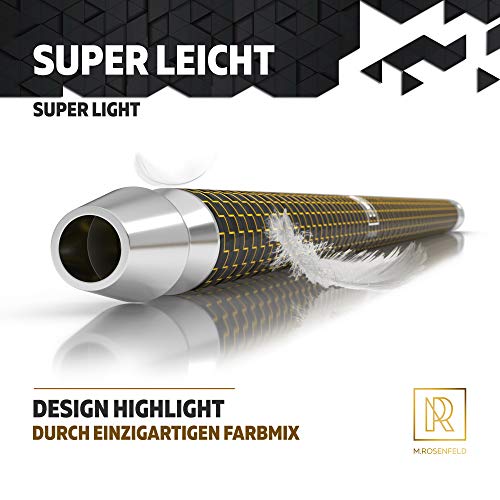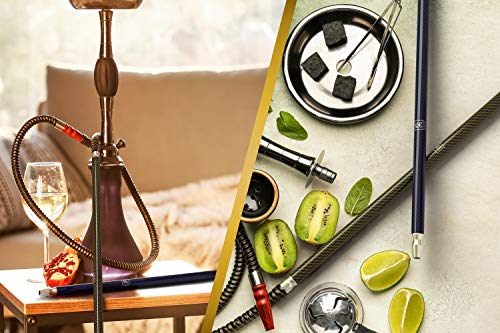 assez long et plutôt jolie
Bonjour,tuyau de chicha en carbone de 40 cm de long avec embout hygienique en silicone et un passant fournit pour l'accrocher.Le tuyau est beau et la taille est assez long . c'est un atout pour une chicha car parfois on est pas tout à fait à coté.Il est solide et robuste.Je recommande
Bien fait
C'est nickel, le tube de fibre de carbone avec inclusion de fil doré est très joli.Assez long, avec des embouts en inox facile à nettoyer, c'est nickel !
très jolie et compatible
J'ai pris cet embout pour ma chicha. Il est parfaitement compatible. Le style carbone est super jolie. Je recommande!!!
⭐ Superbe et très qualitatif ⭐
C'est beau, c'est qualitatif, c'est parfaitement compatible avec mes chichas, et c'est efficace.Ça ressemble vraiment à de la fibre de carbone, et le corps est en acier inoxydable.Juste "l'embout hygiénique" en caoutchouc qui n'est vraiment pas adapté à la pipe et ne sert donc à rien.Je recommande 😊
qualitätvoll und edel
Ein rundum sehr hochwertig gefertigtes, edel aussehendes und mit allem nötigen Zubehör versehendes Mundstück. Hier nimmt man sofort Qualität und durchdachtes Design in die Hand. Empfehlenswert.
Secure payment

Shipping faster

30 days right of withdrawal

24 hour support
If you decide to make a selection, the page will be completely updated.
Will open in a new window.