Normal price
selling price
€9,99
€19,99
basic price
pro
Sale
Sold out
● Sofort versandfertig,
Lieferzeit ca. 2 - 3 Werktage
✔️ Schnelle Versand & Umtausch
🇩🇪 Verifziertes Unternehmen
📦 Kostenloser Versand für alle Bestellungen über 50 €
AUF AMAZON KAUFEN
Characteristics:

💨 𝗔𝗡𝗚𝗘𝗡𝗘𝗛𝗠 𝗚𝗘𝗞Ü𝗛𝗟𝗧𝗘𝗥 𝗥𝗔𝗨𝗖𝗛 𝟵𝟬 𝗠𝗜𝗡: get through the built-in Ice Bazooka Shisha Cooling Batteries mild smoking pleasure from your tobacco. Thanks to 2 batteries, no waiting and always a replacement at hand
👌 𝗕𝗘𝗤𝗨𝗘𝗠𝗘𝗥 𝗚𝗥𝗜𝗙𝗙: no more leaking condensation and plastic in your hand. Perfectly soft touch for maximum comfort and grip. Easy to put down the Ice mouthpiece on smooth surfaces.
✅ 𝟮 𝗕𝗥𝗨𝗖𝗛𝗙𝗘𝗦𝗧𝗘 𝗔𝗞𝗞𝗨𝗦: safe mouthpiece batteries that withstand both transport and extreme temperatures. No more leaks or breakage thanks to elasticated walls of bazooka tubing.
💎 𝗛𝗢𝗖𝗛𝗪𝗘𝗥𝗧𝗜𝗚𝗘 𝗩𝗘𝗥𝗔𝗥𝗕𝗘𝗜𝗧𝗨𝗡𝗚: no annoying fiddling with cheap threads, no plastic leftovers on the mouth, batteries fit also frozen clean. We have done everything that nothing disturbs the Shisha enjoyment.
🏆 𝗨𝗡𝗜𝗩𝗘𝗥𝗦𝗘𝗟𝗟 𝗣𝗔𝗦𝗦𝗘𝗡𝗗: our water pipe shisha ice hose fits all silicone hoses from shishas with a diameter of 8-12 mm. i.a. also AMY, Kaya, Smokezilla, Dilaw, Mata Leon, Aladin

 

Details: Practical large ice pack to take out. Place the cool pack in the freezer for an hour and then enjoy the pleasantly cool smoke



Show full details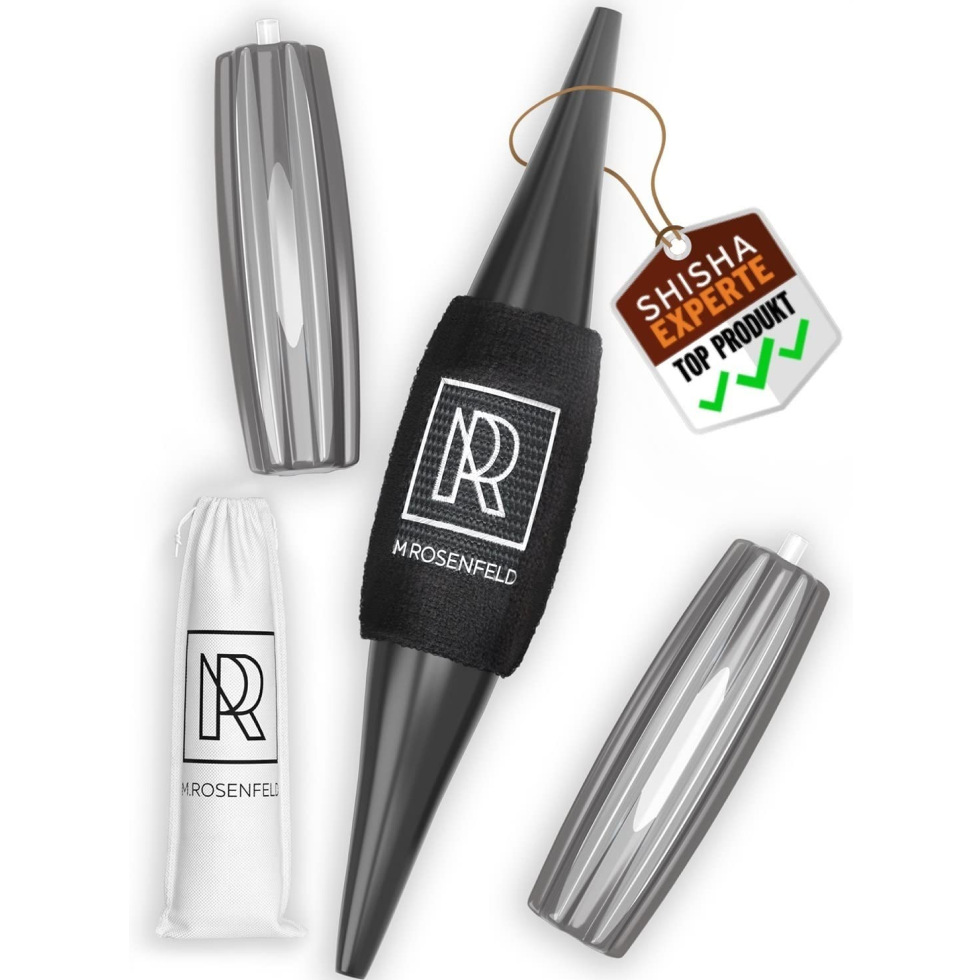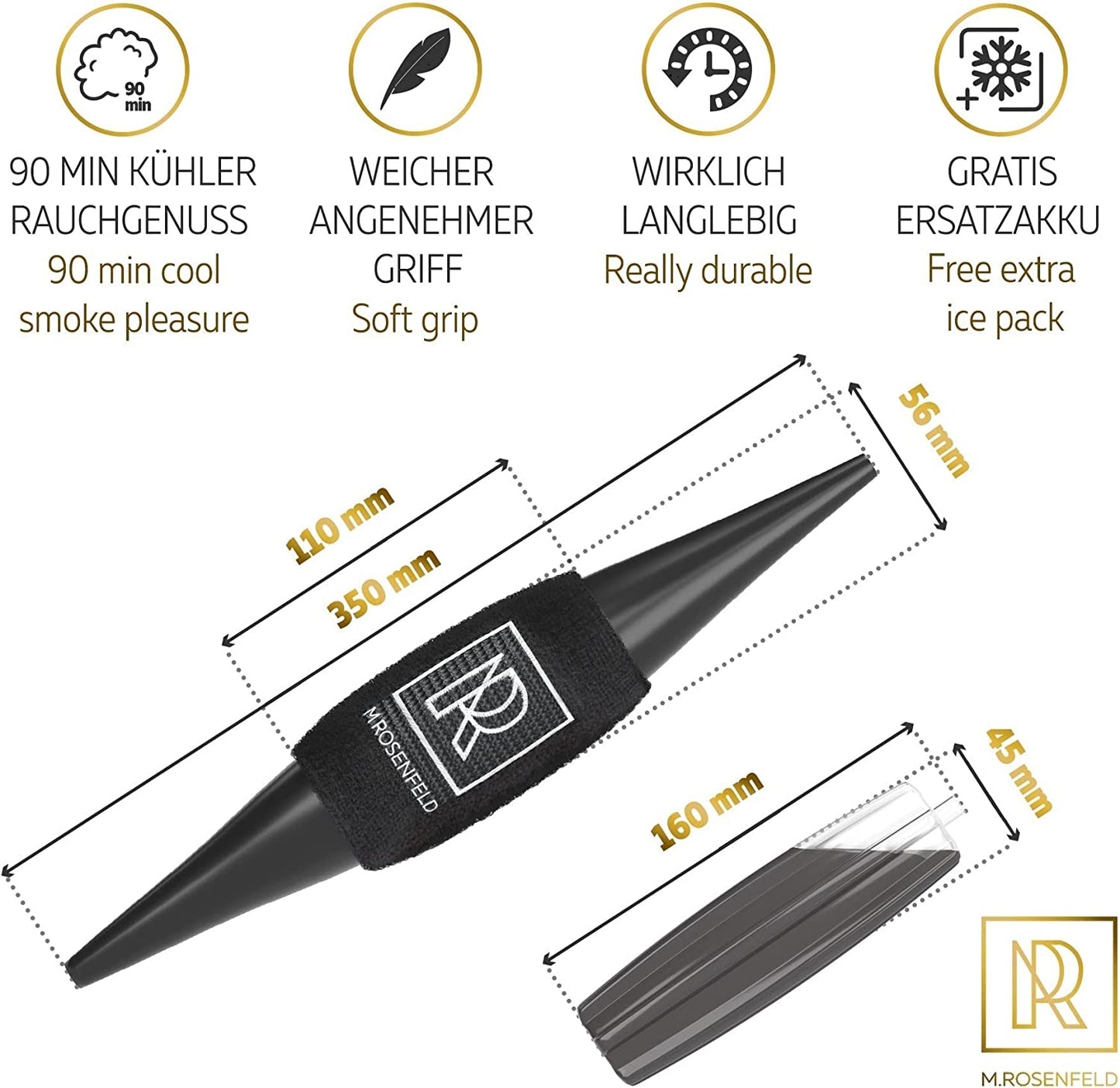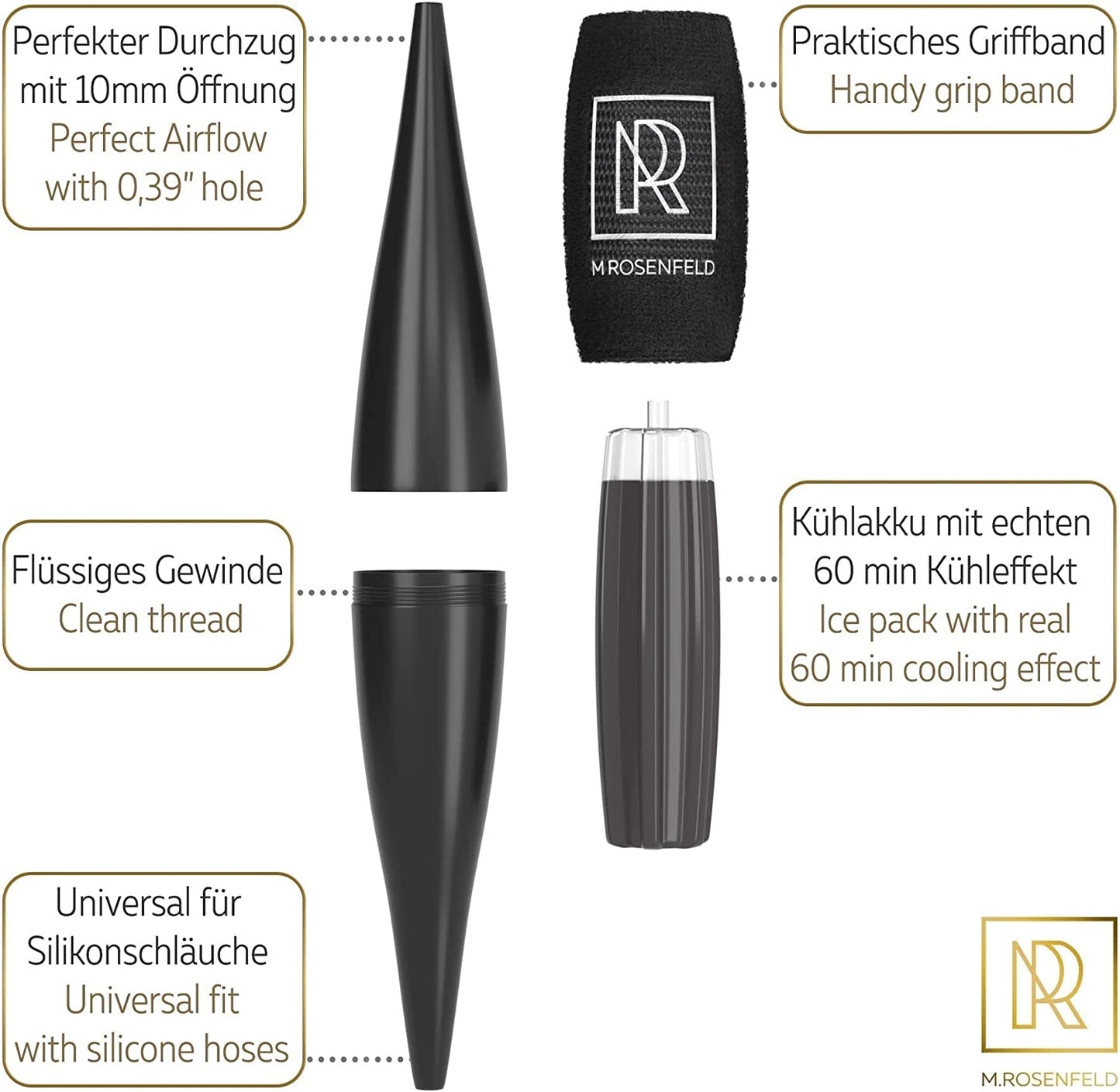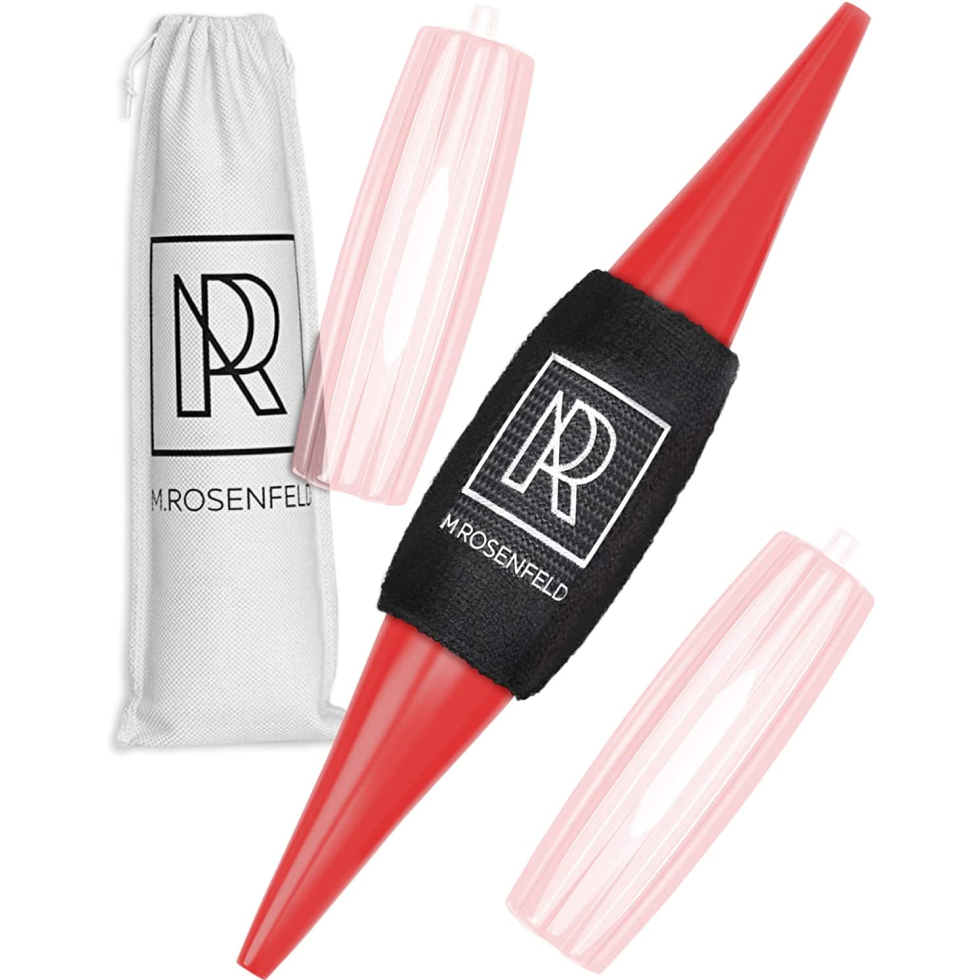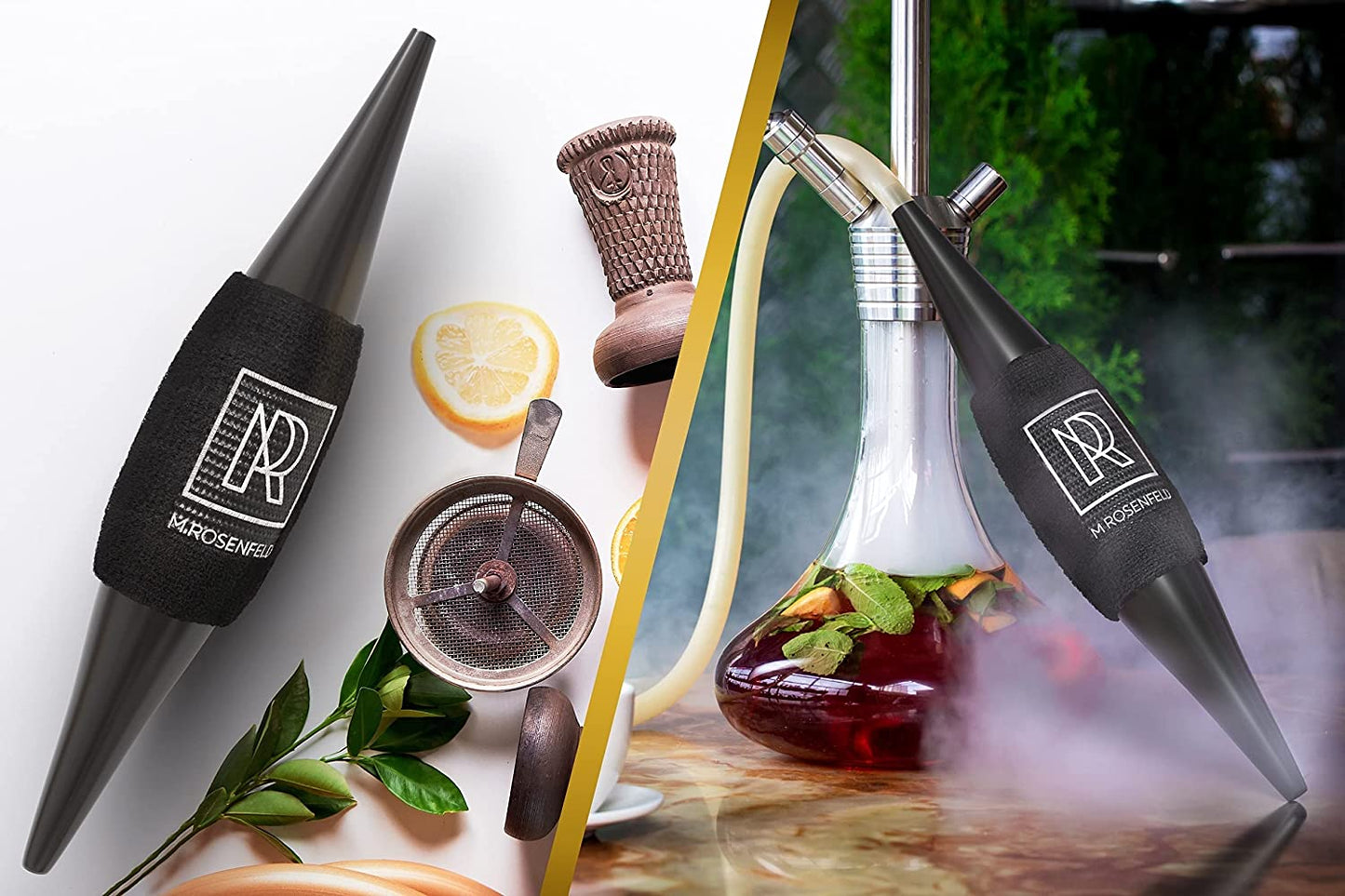 Wie immer top
Das war ein ersatzkauf da mir eine Kartusche runtergefallen ist und ich gerne einen im Kühlfach habe und mit dem anderen rauchen kann. Aber ich besitze diese generell nun über ein Jahr und die sind wirklich top. Super kühler Rauch und ewige Kühlentwicklung (pro kühlbehälter locker 2 Köpfe mit kühlen Rauch) würde (und hab's ja auch) immer wieder kaufen. Klare Empfehlung
Wie erwartet
Schneller Versand, einwandfreie Abwicklung der Bestellung
Funktioniert wie erwartet. Die Kühlakkus halten einen Kopf locker durch. Die Handhabung ist denkbar einfach: Kühlakku rein, einen Moment freezen lassen und ab geht's. Das Griffband ist am Anfang sehr nützlich, wird aber auf Dauer auch kalt (is ja auch logisch). All in all ein super Produkt für eisigen Shisha-Genuss.
Gutes Produkt
Kühlt gut, hält relativ lange und gibt von anfang an keinen "zusätzlichen" oder anderen Geschmack ab.
Erfüllt seinen Zweck!
Kein Kondenswasser an der Hand, keine kalte Hand, mega angenehm. Rauch erfrischt und Geschmack wird nicht beeinflusst. Top Preis, top Leistung. Kuss geht raus.
Top Qualität
Einfach zu reinigen die mitgelieferten 2 Kühl-Akkus halten lange und man hat kaum kratzen im Hals durch die Kälte ist nur zum empfehlen.Bei dem Preis ist die Qualität top.
Secure payment

Shipping faster

30 days right of withdrawal

24 hour support
If you decide to make a selection, the page will be completely updated.
Will open in a new window.