Normal price
selling price
€8,99
€21,99
basic price
pro
Sale
Sold out
● Sofort versandfertig,
Lieferzeit ca. 2 - 3 Werktage
✔️ Schnelle Versand & Umtausch
🇩🇪 Verifziertes Unternehmen
📦 Kostenloser Versand für alle Bestellungen über 50 €
AUF AMAZON KAUFEN
Premium hookah chimney attachment Flic-Flac - Noble chimney for clay head, silicone head, ceramic head, stone head, chimney head with rainbow effect

 

Characteristics:

𝗞𝗜𝗡𝗗𝗘𝗥𝗟𝗘𝗜𝗖𝗛𝗧𝗘𝗥 𝗔𝗨𝗙𝗕𝗔𝗨: Simply put it on your head, hot coals on it, wait 3 minutes and start! When hot, remove easily and safely with tongs or by hand. EASY HANDLING thanks to the silicone handle!
𝗙Ü𝗥 𝗔𝗟𝗟𝗘 𝗞Ö𝗣𝗙𝗘: suitable for any standard sound head, phunnel, silicone, stone head such as KS Appo, Da Vinci, Amy, Dschinni. Perfect fit without air slots on the carbon grid --> optimal draft!
𝗧𝗔𝗕𝗔𝗞 𝗕𝗥𝗘𝗡𝗡𝗧 𝗡𝗜𝗖𝗛𝗧 𝗔𝗡: thanks to the distance and generous space for shisha coal, the tobacco does not burn. Also suitable for steam stones, paste, stones, steam paste (like hookah squeeze). For up to 5 cubes of natural charcoal.
Ü𝗕𝗘𝗥𝗥𝗔𝗚𝗘𝗡𝗗𝗘 𝗤𝗨𝗔𝗟𝗜𝗧Ä𝗧: high-quality processing from rust-free materials & clean, smooth threads, carbon filter. Place the attachment directly on the tobacco bowl, hookah bowl or aluminum foil.
𝗕𝗟𝗜𝗖𝗞𝗙Ä𝗡𝗚𝗘𝗥: the colored Flic-Flac bowl attachment perfectly upgrades your water pipe as a noble charcoal container & gives it that special something! Noble screen for your shisha. The eye smokes too!

 

Details: Universal fireplace attachment for your clay head. Simply put on, coal on it and smoke away. Perfect for head set charcoal attachment. No rubber seal necessary. Elegant hotbox screen and carbon holder charcoal grid. Ideal for coconut coal. Shisha grille shisha head.
Show full details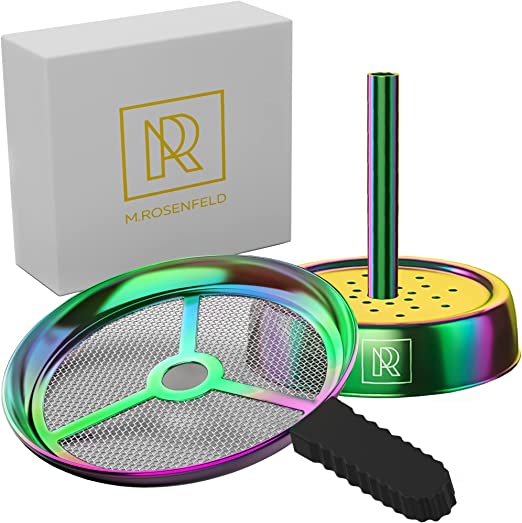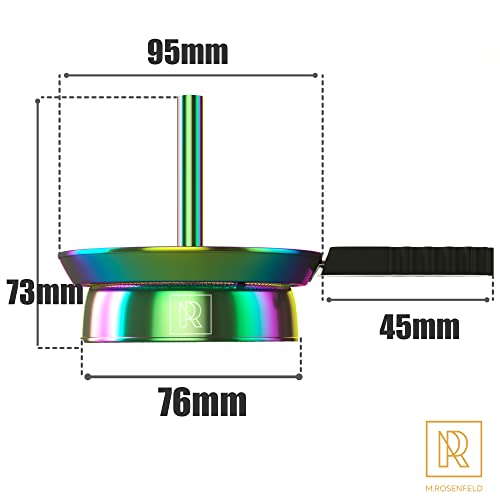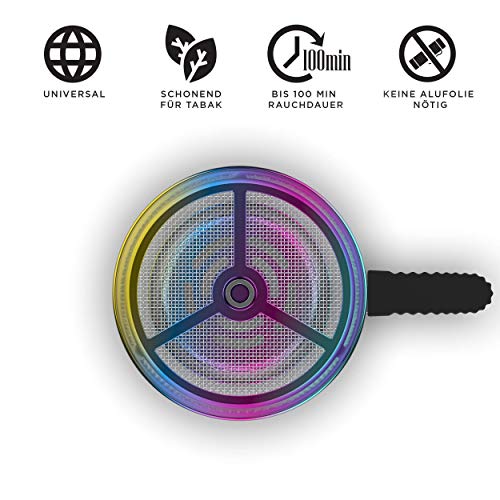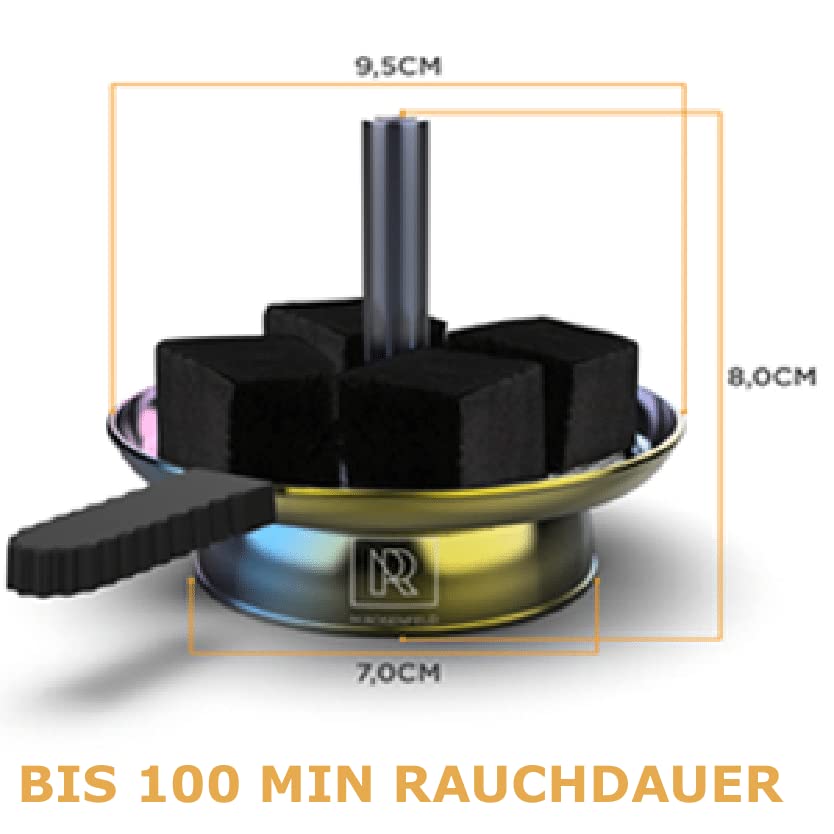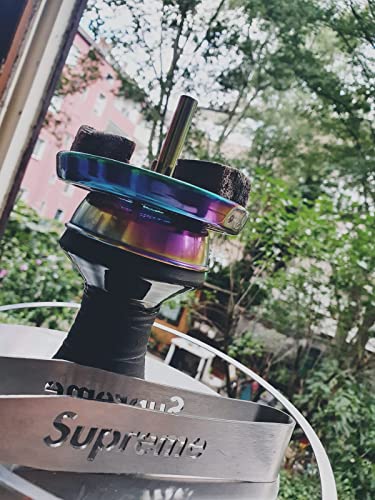 Secure payment

Shipping faster

30 days right of withdrawal

24 hour support
If you decide to make a selection, the page will be completely updated.
Will open in a new window.