Normal price
selling price
€9,99
€19,99
basic price
pro
Sale
Sold out
● Sofort versandfertig,
Lieferzeit ca. 2 - 3 Werktage
✔️ Schnelle Versand & Umtausch
🇩🇪 Verifziertes Unternehmen
📦 Kostenloser Versand für alle Bestellungen über 50 €
AUF AMAZON KAUFEN
Hookah Head Silicone Phunnel Black -

Silicone head with modified chimney cap |Black| Innovative attachment - no external air, personal hygiene mouthpiece, double-sided head sieve for

 

heat management. Characteristics:


✅ 𝗩𝗢𝗟𝗟𝗘𝗥 𝗚𝗘𝗦𝗖𝗛𝗠𝗔𝗖𝗞 - This complete set gets the maximum out of your tobacco for a rich & intense taste without a charcoal aftertaste. Fits universally on all shishas without an extra adapter
✅ Thanks to our one-hole head, the molasses in the head & the tobacco stays moist! Just put the tobacco around the big hole with 5mm distance to the coals & enjoy great smoke. No gasket or aluminum foil needed
✅ 𝗩𝗜𝗘𝗟 𝗥𝗔𝗨𝗖𝗛 - Dense clouds of smoke for up to 90 minutes! Our chimney head with the solid stainless steel chimney offers you perfect heat distribution and generates a lot of smoke. Can also be used with a smoke box!
✅ 𝗘𝗜𝗡𝗙𝗔𝗖𝗛𝗘 𝗥𝗘𝗜𝗡𝗜𝗚𝗨𝗡𝗚 - Tobacco head is not only flexible and indestructible, it can also be easily cleaned (with soap or water) and is dishwasher safe
✅𝗨𝗡𝗭𝗘𝗥𝗦𝗧Ö𝗥𝗕𝗔𝗥 - our silicone is non-toxic and heat-resistant. Specially designed for high heat and intended for long-term use. Never again a broken shisha bowl. Perfect for travel & outdoors

 

Details: M. ROSENFELD stands for stylish, innovative and high-quality shisha products. Here's the silicone head you won't want another after. -Don't want to spend a lot of time on head building and cleaning? -Tired of inferior materials with a smack? -You don't want to settle for the ordinary, but only use high-quality products? -You want to buy a complete head set with a chimney cap and enjoy smoking right away? The silicone head from M. ROSENFELD is the smart choice for you.

 
Show full details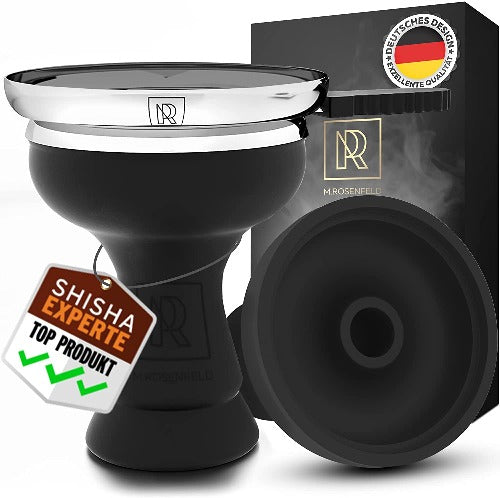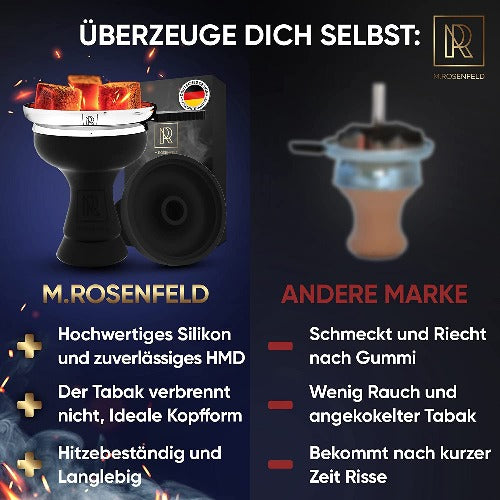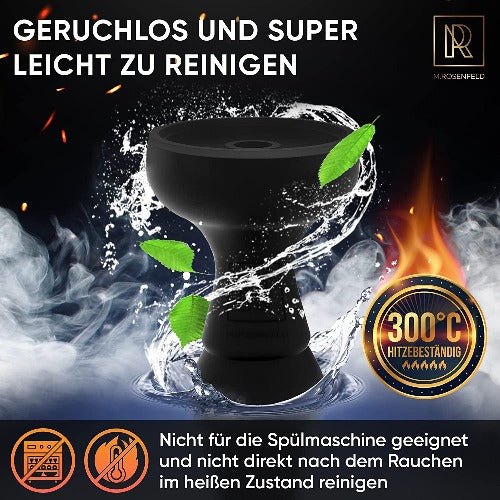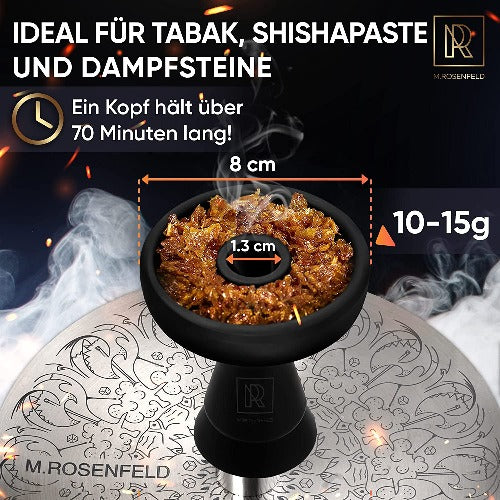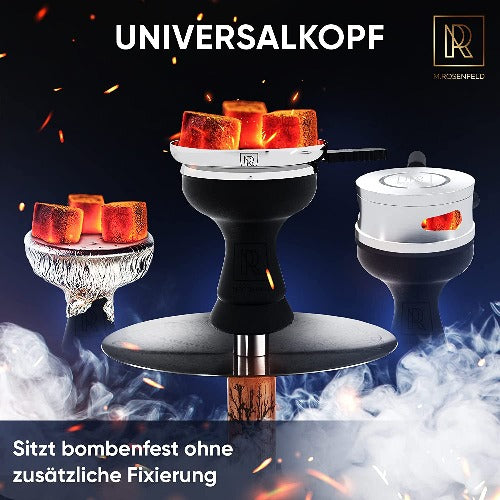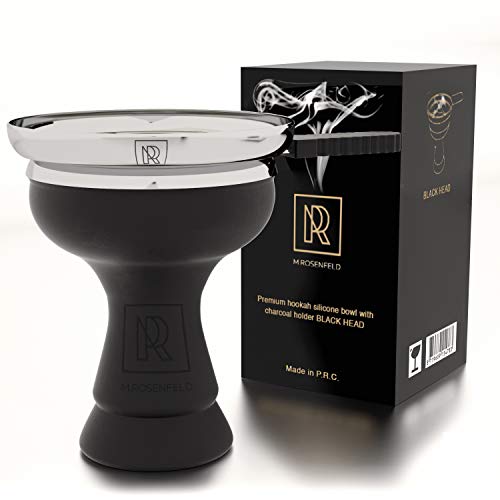 Secure payment

Shipping faster

30 days right of withdrawal

24 hour support
If you decide to make a selection, the page will be completely updated.
Will open in a new window.