Normal price
selling price
€16,99
€26,99
basic price
pro
Sale
Sold out
● Sofort versandfertig,
Lieferzeit ca. 2 - 3 Werktage
✔️ Schnelle Versand & Umtausch
🇩🇪 Verifziertes Unternehmen
📦 Kostenloser Versand für alle Bestellungen über 50 €
AUF AMAZON KAUFEN
Characteristics:


💎 𝗦𝗔𝗨𝗕𝗘𝗥𝗘 𝗢𝗣𝗧𝗜𝗞: directly catches dripping molasses from the tobacco. No soiling of the bowl or the smoke column. For all those who like it clean and value a well-kept shisha.
💎 𝗛𝗢𝗖𝗛𝗪𝗘𝗥𝗧𝗜𝗚𝗘 𝗩𝗘𝗥𝗔𝗥𝗕𝗘𝗜𝗧𝗨𝗡𝗚: our molasses catcher consists of extra high-quality laboratory glass. This makes it more shatterproof and more durable than other glass molasses catchers.
💎 𝗨𝗡𝗜𝗩𝗘𝗥𝗦𝗔𝗟 𝗣𝗔𝗦𝗦𝗘𝗡𝗗: the M. ROSENFELD BLACK DIAMOND has an 18/8 cut and is therefore suitable for the most common hookahs such as DILAW, AMY, ADMY, THE HOOKAH, MATA LEON compatible.
💎 𝗣𝗘𝗥𝗙𝗘𝗞𝗧𝗘𝗥 𝗗𝗨𝗥𝗖𝗛𝗭𝗨𝗚: During development, particular importance was attached to not impeding the passage. Your smoking pleasure remains unchanged thanks to the optimized diameter
💎 𝗦𝗣𝗔𝗥𝗘 𝗭𝗘𝗜𝗧: no annoying and time-consuming cleaning of your bowl and your smoke column, which are dirty from the molasses. Simply rinse our molasses catcher under running water.

 

Details: THE BLACK DIAMOND by M.ROSENFELD Treat yourself to the black diamond among molasses catchers. You don't feel like sticky molasses in the smoke column or in the bowl? Does the time-consuming cleaning after smoking bother you? Then the BLACK DIAMOND molasses catcher is just right for you. It prevents the sticky, viscous molase from running down the smoke column of your shisha. The black, high-quality laboratory glass will make the molasses catcher a highlight on your shisha. Thanks to the 18/8 cut on the connections of the molasses catcher, it can be easily integrated into the smoke column, and the use of rubber seals is no longer necessary.
Show full details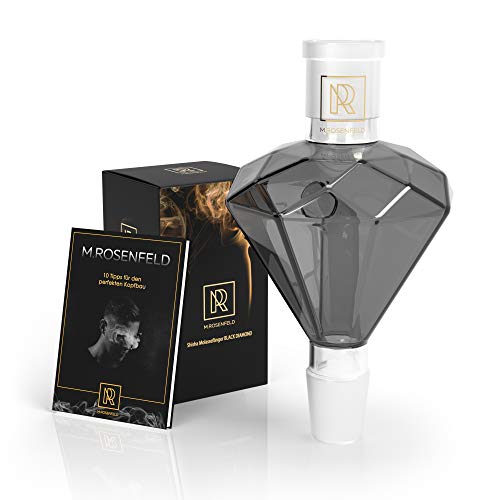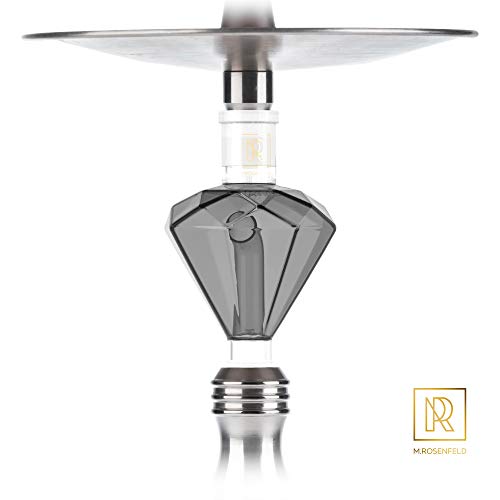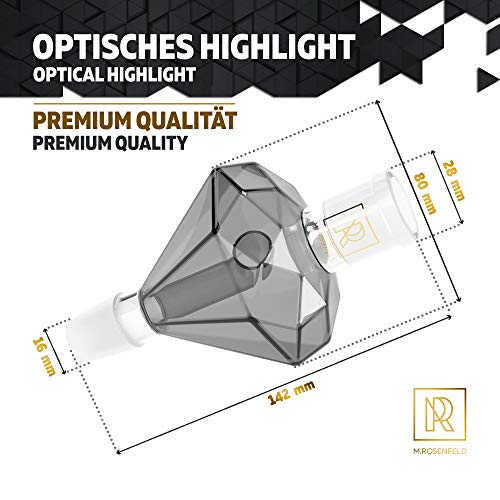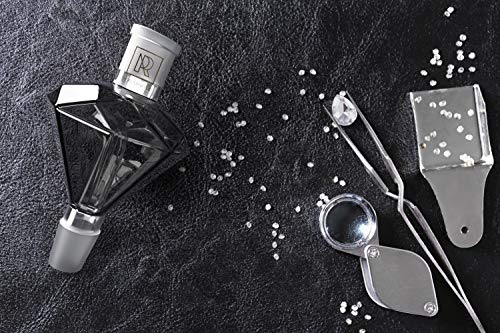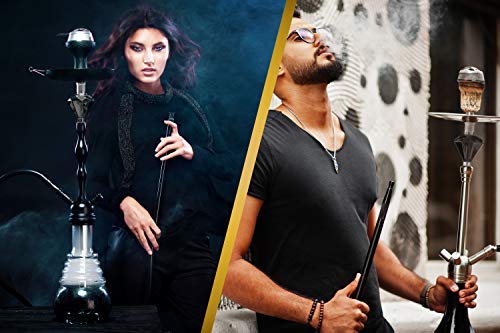 Secure payment

Shipping faster

30 days right of withdrawal

24 hour support
If you decide to make a selection, the page will be completely updated.
Will open in a new window.